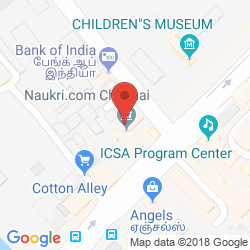 About the Artist Ramya Reddy has been a professional photographer for over twelve years, drawn especially to blurring lines between physical and imaginary worlds. Having grown up in a family with interests in the photography business, she took to the artistic possibilities of the camera very early on and went on to pursue her love of the photographic arts with studies at the Parsons School of Design NY Light and Life Academy Ooty and Santa Fe Workshops NM. Her fine art work has been exhibited in India and the US.
On the commercial front, she has collaborated with boutique lifestyle brands including Taj Hotels, Forest Essentials, Star Asia, Michelin Guides, Ganjam, Aranyani and several boutique hotels and spas. Her work has appeared in publications including Conde Nast Traveler, Elle, Vogue, and a series of travel-based coffee table books.
Navigation menu
An aspiring writer, Ramya has recently published a book: Soul of the Nilgiris: A journey through the mountains, a close-to-the-heart project she spent a decade working on. She also enjoys working with alternative photographic mediums including the Holga and in her spare time, uses her art to raise funds and awareness towards animal welfare causes.
She lives between Bangalore and San Francisco with her husband and their three Indies native dogs and divides her time between commissioned and independent work. Soul of the Nilgiris - a mountain journey and the making of the book Created over nine years, Soul of the Nilgiris is a labour of love and the story of a place told through a personal tapestry of oral narratives, conversations, writings and over photographs.
The book traverses the cultural, ecological, colonial and the now drastically altered landscape of the Blue Mountains situated in the Western Ghat region of southern India, while attempting to draw attention to the lives of its indigenous people and the synergistic way in which they were attuned to the natural world and the dire need to give voice to the relevance of this knowledge in the times we live in.
A self-published book, it thoughtfully combines prose, photography, design and community involvement - the spines for every one of the books were hand-embroidered by the Toda women artisans over two years.
The talk will trace the journey of the book from concept to completion, the integration of several elements involved in the making of the final product. From building on the theme to communicating the essence of a cause to the steps involved it the execution: research, visualising, photography, design, writing, community involvement, press and finally, taking the book to the audience.
Save this event Add this event to your calendar.
60th National Exhibition of Art and Kalamela 2019 - Inauguration at NGMA
Similar Events. This is a standard alert. I'm a cool paragraph that lives inside of an even cooler modal.
Cancel Yes. Join our Mailing list Subscribe now and stay up to date on all our activities around the year Subscribe.